Committed to your shipping needs
Seawings Freight Forwarders & Custom Brokers is a full-service logistics solutions and global supply chain management provider, offering international freight pick-up and delivery from supplier to the final destination. We are renowned for our efficient and prompt door-to-door delivery service at reasonable rates. Our areas of specialization include consolidation, logistics management, cargo insurance, relocation service, international agents, motor vehicle clearance, and personal and commercial cargo clearance. Our services come within your means. We have the resources and manpower to provide the most viable shipping solution for you. We have a capable team of export professionals and experienced customs brokers who develop a personalized strategy to suit your needs. When it comes to our shipping clients, we always go up and beyond to deliver complete client satisfaction.
Sometimes freight forwarding, dealing with customs and managing overall shipping costs can be a pain. At Seawings Freight Forwarders & Custom Brokers, we are wholeheartedly committed to your freight forwarding requirements. By keeping a track on the logistics of your goods, ensuring smooth delivery and on-time shipping, we help you save on time and money. All you need to do is make just one phone call and let the shipping experts at Seawings Freight Forwarders & Custom Brokers take care of the rest. In addition, our experienced customer representatives are empowered to answer your questions and solve your problems.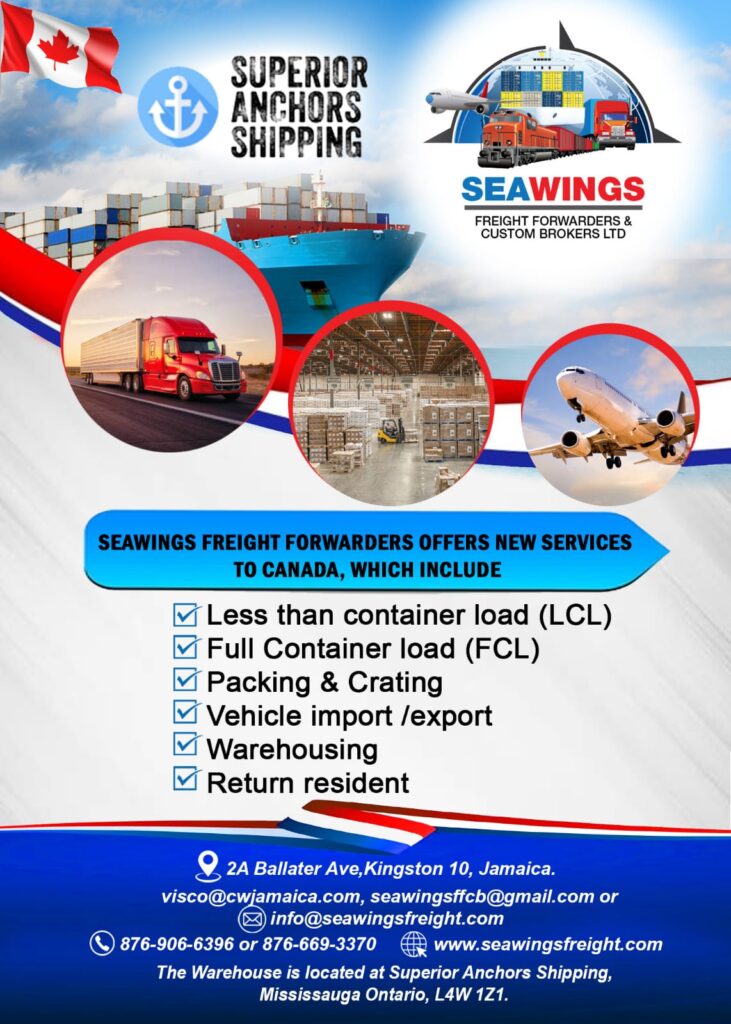 Seawings Freight Forwarders & Custom brokers provides shipping services in but not limited to – North, South and Central American countries, Greater and Lesser Antilles Caribbean Islands and European countries.
Your One Stop Freight & Logistics Centre